Ahoy There Landlubbers!

Welcome to Shipyard Streetfood!

We are open today between 5pm - 9pm!

Order our Tasty Scran for Collection or To Your Table in Shiprow Village Venues!
Our Menu
Disembark at Shiprow Village for a fine feed from Shipyard Streetfood
View Menu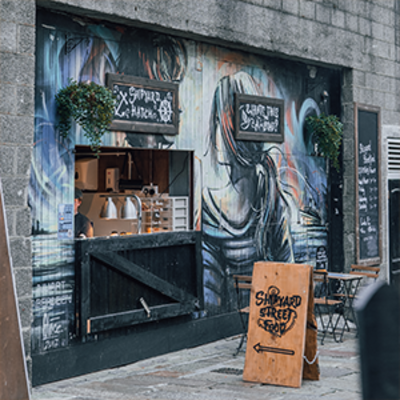 Order Now
Order to your table at Ivy Lodge, Malones & The Workshop Bar or pick up from the Shipyard Hatch
Order Now
Function Tables
Booking a Function or Large table in Ivy lodge, the old work shop or Malones Bit on the Side. Get in touch about Shipyard Catering.
View Menu